Are you looking for a unique and TAILOR MADE ADVENTURE TOUR experience in some of the most beautifull and outstanding OUTDOORS DESTINATIONS OF MEXICO?
Exxi Mexico is where it's at! Our TRAVEL COMPANY located in Querétaro and our trained staff will take you on action-filled outings, through the CENTER AND COLONIAL STATES and around the best MOUNTAINS, BEACHES, JUNGLES, AND CULTURAL HERITAGE PLACES of Mexico, providing unrivaled EXTREME ADVENTURE SPORTS, to create a memorable MEXICAN TRAVEL EXPERIENCE with a taylor made tour.
Oaxaca
Península de Yucatán
Baja California Sur
ADVENTURE TOURS MEXICO

AROUND MEXICO WITH THE BEST GUIDES

TAYLOR MADE TRIPS

ECOTOURISM AND ADVENTURE HOLIDAYS

TEAM BUILDING QUERETARO

IMPROVING TEAMS WITH ADVENTURE PROGRAMS
ABOUT EXXI MX
​
From a

dream

among

climbing friends

, the project borned from the goal of sharing to more people the opportunity to know, enjoy and protect

incredible destinations filled of exuberant nature

. Those places that are difficult to access and require

special equipment and techniques

to enjoy them.
This is how in

2008 Carlos Pescador

and a group of friends started with this adventure of creating a dream that would allow them to share with more people the most beautiful and

hidden destinations in Mexico

.
Starting in the beginning as an

adventure tour operator

, they managed to consolidate and expand their trips to become

a D

estination Management and Operator Company

with

taylor made adventures

from 1 day to more than 15 days.
During this beautiful path the destiny marked that the company became

French-Mexican

with the integration to the team of

Laura Cordin

, Carlos' life partner, a mexican culture lover and French girl of heart. Since then, the

internationalization

of this small company has been achieved, which continues to create in each of its steps, dreams come true for its

travelers.
​
RESPONSIBILITY COMMITMENT FUN ENVIRONMENTAL AWARENESS
Fish canyoning tour guide
CEO
Lau holidays in Mexico advisor
TRAVEL MANAGER
Hanna holidays in mexico advisor
TRAVEL ADVISOR
Mathi holiday planner advisor mexico
TRAVEL ADVISOR
Tony adventure tour guide sierra gorda
LOGISTICS MANAGER
Mariana tours queretaro guanajuato san m
TOUR MANAGER
Ivan Sierra Gorda Ecotourism guide
TOUR GUIDE
OLIVER
TOUR GUIDE
Geo ecotourism guide mexico riviera maya
TOUR GUIDE
Laura adventure guide riviera maya
TOUR GUIDE
CHARLY
TOUR GUIDE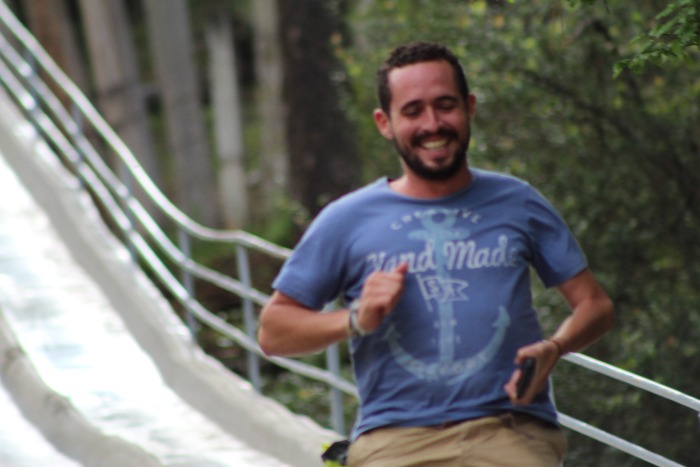 Carlos ecotourism and group guide queret
TOUR GUIDE
Julian adventure tour guide mexico city.
TOUR GUIDE
Talk to our Team!
​
Headquarters

Prolongación Bernardo Quintana 4, Calesa 76020, Santiago de Querétaro, Querétaro, México
Monday to Friday 10:00 a 18:00 hrs.
​
Phone: +52 442 9629215 / +52 442 2252640
WhatsApp: +521(442)2009121
JOIN OUR DATA BASE
AND NEVER BE LEFT OUT OF THE ADVENTURES